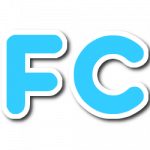 It might actually work, some simple tweaking of the existing WP plugins, there should be the option of leaving a regular reply using existing wordpress commenting or as I hope, joining an ontopic discussion at https://freely.chat
Discourse the framework freely.chat is built on, is very similar to reddit, it has many of the functions that you will be familiar with in a modern social networking platform, but really flyweight, a lot more can be read about the features here, I have not enabled or integrated a number of features, I am two minded about linking to facebook or any of the other legacy platforms. But am open to discussion on the future, I need you to help make this work. 
— UPDATE  16/02/2017—
I have killed this project through lack of interest, it worked out quite well in that it handled a massive load and a fair bit of abuse, but it became an echo chamber with no new voices, no offence to the old voices, but it would never have grown like that. I think diaspora* project has more chance of being successful, but it's still not mature, and needs more other groups facing censorship to take an interest before it gets the attention it deserves. If anyone has the marketing funding and/or the required knowledge to get the word out to enough users to get to the tipping point of organic growth, we should talk.
Leave a reply below, or join the discussion at
Freely.Chat